WELCOME EVERYONE!!! I am so excited to have you in Spanish class!
Hola, y ¡bienvenidos a la clase de español!

¡

Aquí está la presentación

que usamos de hoy! (Here's the presentation we used today!!)
Today in class, we...
Filled out the '¿Quién eres tú?' sheet.

Every student answered questions about him or herself, his or her interests, and let Ms. Williams know a little bit about him or herself.

Chose Spanish names from the Goldenrod sheet!

Here is a link to that sheet if you did not get one!
We chose names so we can use these cognates, or the Spanish equivalents of our given names, to keep speaking in Spanish whenever we can!

We learned the ¡aplausos de atención!

The 5 clap rhythm = hands free, mouths closed, eyes on me, and brain ready to listen!

We talked about the JUEGO DE BEISBOL!

Baseball is extremely popular, especially in Puerto Rico, and the Latin American countries of the Caribbean (like Cuba and the Dominican Republic)!

So, we're going to play, too!

We're ALL ON THE SAME TEAM, however, in Spanish class.

3 outs = no more tries that day!

Doing awesome stuff in class = 1 base

4 bases = 1 home run = 1 point that day/inning!

3 strikes = 1 out

Plus, there are only 6 innings, so we can potentially earn PAT every 7 days!

We checked out the CLASS BLOG

You found it, 'cause here you are!!
La tarea, or the HOMEWORK: Fill out the "¿Quién eres tú? " Survey completely. Make sure to bring everything back tomorrow!
¡Nos vemos mañana!!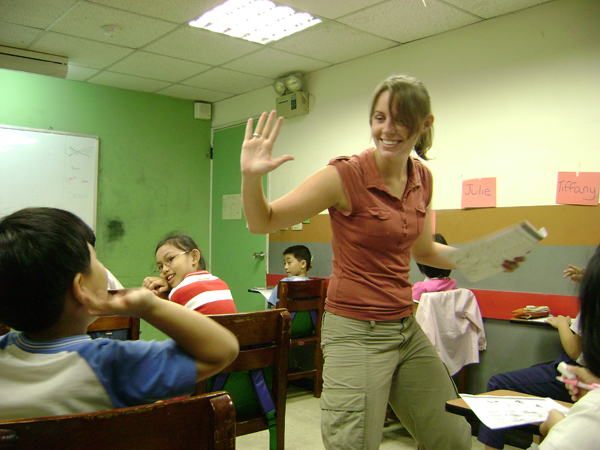 ¡Gracias por leer todo! ¡Chócamela!